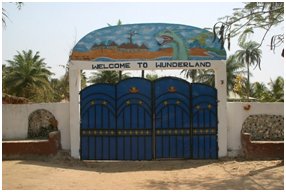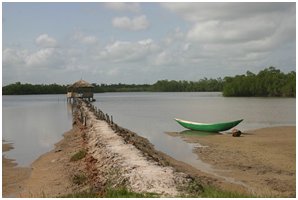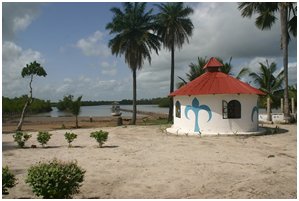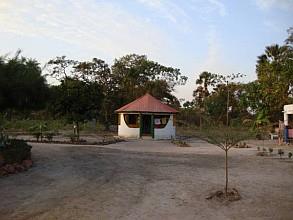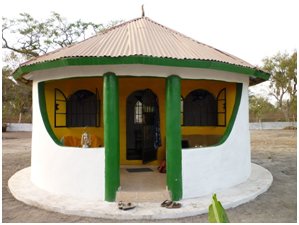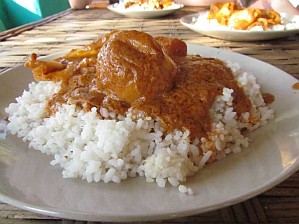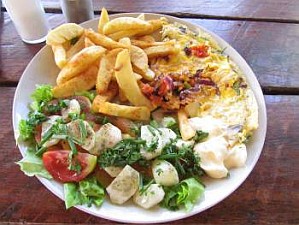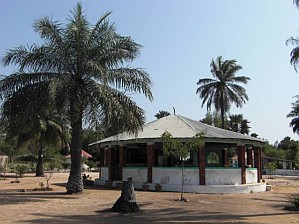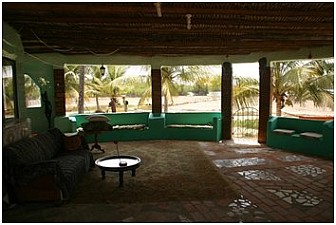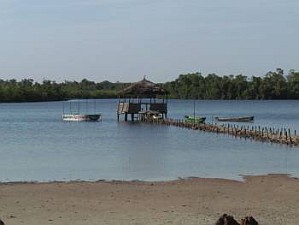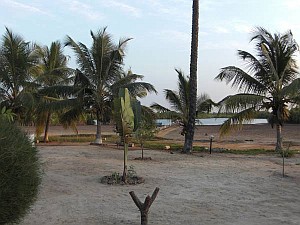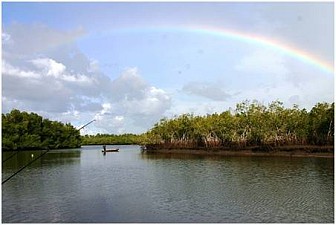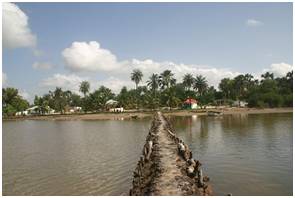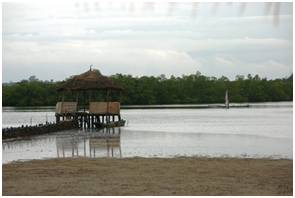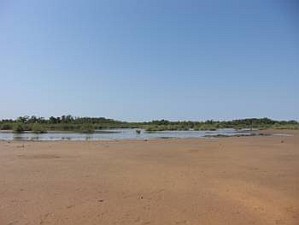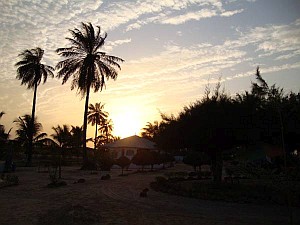 Enjoy Wunderland in Kubuneh Village The Gambia.
Do you want a real surprise as traveler/tourist? Then you have to go to Kubuneh Village in The Gambia and follow there the cheer- and colourful signs: Wunderland
This German-Gambians Lodge Paradise is directly situated on a side arm of the Gambian River and is surrounded by Palm trees and the impressing Baobabs. Several imaginative and charming furnished round houses, with hammocks under shady palm trees are waiting for you as a guest.
The big Bantaba, the meeting point in the middle of the "de compound", invites you to relax and have some cold drinks. The Kitchen serves you Gambian, but also European specialities.
Wunderland is also attractive to visit for one day. You can jump straight into the river and have a swim and when you want to rest, you can lay down on the sandbank for the sun, or sit in the Bantaba for the shadow.
With the boat or the pirogue you can explore the river and watch the birds in the diversity of the nature and the mangroves. It's a splendid place to start your fishing day on the river with one of our boats.
Travelers/Tourist are welcome to bring their children with them. There is enough challenge that will entertain them. Trainees from a nearby situated Health Centre, who come from all over the world, have a nice and pleasant stay here.
For "Overlanders" and Travelers through Africa we have a wide camping space and of course good showers and clean toilets.
How to contact us?
Preferably by phone: +220-9910850 or +220-7842450.
Besides our local languages we speak English and German.

We do have E-Mail: info@wunderlandlodge.com, however not always sufficiant bandwith or quality.
The Gateway into Wunderland
View on the river
A pier to a shady hut on the river
These round huts are your accomodation
The "Bantaba" where you can rest and have a drink
The river, for swimming and fishing
The mangroves opposite the compount
Sunset
Fishing on the river
Wunderland from the pier
An enjoyable spot in the river